Ninety Years of Bulls and Bears
Ninety Years of Bulls and Bears
Thursday, December 3, 2020 (8:30 AM - 9:30 AM) (EST)
Description
A look-back at the past nine decades here in America and how the economy and markets reacted. How does 2020 compare to the 1930's and the Great Depression? The 1960's and the Viet Nam war and civil unrest? The 2008 collapse of the markets and the Great Recession?
We will examine nine decades, beginning with the 1930's and continuing through 2019. How did the markets fair through all these years, how did interest rates react, what was the reaction of inflation and unemployment?
Also, see how five various hypothetical portfolios would have fared over the long term, through wars, recessions, political changes, economic bumps and slumps, and through human triumphs and tragedies. In the past, long-term investors were rewarded, and investment success depends more on "time in the market" rather than "timing of the market".
The information contained in this program is from Franklin Templeton Investments. Thank you to Franklin Templeton for their research and insight into the past ninety years.
Speaker: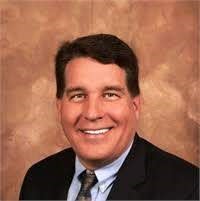 Karl E. Rothhaar, Rothhaar Financial Services


Karl Rothhaar grew up in Indiana with four sisters and learned at early age, the art of compromise. Well, at least how to get along and how to be supportive, caring, disciplined and diplomatic! These characteristics help him today assist others plan for their financial future.
Karl earned his bachelor's degree from Butler University in Business Administration with a focus on Finance and Marketing. After an extensive career in retail management, he began his financial services career in 2013, when he joined the Teague Group in Charlotte, North Carolina. He joined Summit Advisory Group in 2014 and still works under the umbrella of Summit Advisory Group with his DBA, Rothhaar Financial Services. Karl started Rothhaar Financial Services in April 2019 as an independent broker to better serve his clients. He specializes in life insurance, annuities, investments, business continuation, retirement and estate planning strategies. He holds FINRA Series 6, 63, and 65 security registrations.
Karl and his wife Shelly have been married for over 32 years and enjoys time with family and friends and is an avid golfer.
Karl E. Rothhaar is a Registered Representative and Investment Adviser Representative of Equity Services, Inc. Securities and Investment advisory services are offered solely by Equity Services, Inc., Member FINRA/SPIC, 5925 Carnegie Blvd., Suite 300, Charlotte, NC 28209 (704)554-6404. Rothhaar Financial Services is independent of Equity Services, Inc.
A link to join the meeting will be sent after registration.
Pricing
Members - FREE
Non-Members - $10.00
Categories
Morning Coffee