Members Only - Entrepreneur Forum
Members Only - Entrepreneur Forum
Wednesday, December 9, 2020 (8:00 AM - 9:00 AM) (EST)
Description
Please join us for the next Entrepreneur Forum virtual meeting. Our goal is to connect, inspire and support fellow entrepreneurs who are members of the Charlotte Area Chamber of Commerce.
MAKING TIME FOR SUCCESS (AND LIFE)
In this day and age, we're all busy. But is your busy by design? Do you let your schedule run you, instead of you running it? Or do you put together a plan, only to find others send you on a distraction detour?

Overburdened schedules, others' agendas, and poor planning all result in less success and more burnout. In this talk, Troy will share 10 steps to take control of your time and deter distractions. Based on both proven data and experiences that transformed Troy's life, this talk will help attendees walk away with practical ways to increase efficiency, success, and ultimately…joy.
Speaker: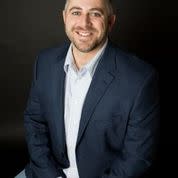 Troy Adams, Owner
Carolina DJ Professionals
A professional DJ for over 25 years since age 16, Carolina DJ Professionals owner Troy Adams is a highly sought-after international DJ, industry educator, speaker, and writer. Prior to operating his business full-time, he also juggled successful "mini-careers" in television, radio, print, and as a golf pro, GM and business coach. He covered the Olympics, led a multi-million-dollar company, competed against PGA Tour players, and DJed his first wedding at 20. He never imagined he could spin that love into a career.
After meeting his now-wife in 2011, he decided he didn't want to work every weekend anymore and focused solely on Carolina DJ Professionals. In a span of just 5 years, he grew CDJP to a team of 30, with offices in 3 cities, and with a reputation as one of the best in the Carolinas. He also founded a nationally acclaimed Lunch & Learn series dedicated to better business practices for industry colleagues.

He loves a good acronym, lobster and books. A believer in life-long learning, he's the son of a teacher, father of two boys, two dogs…and twenty-two sets of DJ equipment.
A Zoom link will be sent in the confirmation email.
Images