Diversity, Equity, Inclusion & Belonging Series
Diversity, Equity, Inclusion & Belonging Series
Friday, May 21, 2021 (11:30 AM - 12:30 PM) (EDT)
Description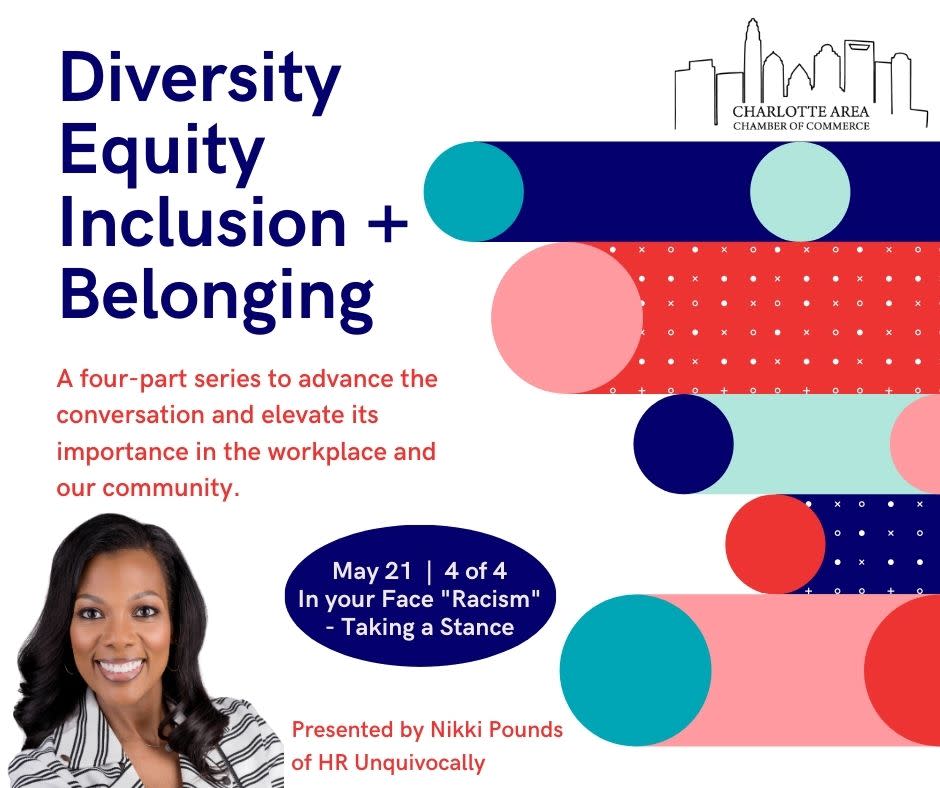 Taking a Stance Against Racism – 4th Workshop
Description
Engaging in dialogue about recent events that center around race is critically important for personal and professional growth. These events have created concern, awareness and in some cases more of a divide. Some organizations have moved from creating DEI awareness to taking a stance against racism which has moved the needle beyond what was imagined years ago. Join us for the last of a 4-part series where will explore the taboo word, racism, and look at the impact of it on society.
Objectives
Define racism, colorblindness, race consciousness and allyship
How to move to active conversations about DEI and race
The impact of injustices for POC, LGBTQ+, Women, etc.
Wrap it all up! Recap previous 3 sessions about DEI, unconscious bias and uncomfortable conversations
The meeting link will be sent after registration.
Sponsors
Event Sponsor
Fifth Third Bank
Remo.co link will be sent after registration

Friday, May 21, 2021 (11:30 AM - 12:30 PM) (EDT)
11:30AM - 12:30PM