** Canceled ** A Taste of Coaching for Energizing Your Business
** Canceled ** A Taste of Coaching for Energizing Your Business
Friday, May 12, 2023 (9:00 AM - 11:00 AM) (EDT)
Description
** Canceled **
In celebration of International Coaching Week, The Charlotte Area Chamber of Commerce and International Coaching Federation Charlotte Chapter invite you to a Live Coaching event that will provide you a dynamic, educational, and playful way to experience coaching!
This dynamic session, led by one of our brightest coaches, Shamar Terrell, will give business leaders and coaches alike the opportunity to share their skills, challenges, and passions to drive deeper professional insight and growth. If you are stuck on any business challenges or issues, this is the session for you!
Here's how our event will work:
9:00 – 9:30: Networking and Breakfast (coffee and continental breakfast provided)
9:30 – 9:50: Welcome & Coaching 101
9:50 – 10:05: Round 1: Live Coaching
10:10 – 10:25: Round 2: Live Coaching
10:30-10:45: Round 3: Live Coaching
10:45 – 11:00: Coaching Debrief & Feedback
In two hours, you will walk away with a full belly, a ton of laughs, and some real movement on areas where you previously felt stuck. If you are a coach, come ready to show off your skills. If you are an attendee, come ready with some real-life challenges you need coaching around.
Want to know more about the co-sponsors of this event?
Thank you for celebrating International Coaching Week!
---
Participants will walk away with:
A deeper understanding of coaching and how it can support local business owners in their leadership and professional development.
A simple resource guide of how to integrate the coaching mindset into their own leadership style.
An expanded network and meaningful connections between coaches and chamber members.
The opportunity to experience coaching in an interactive and live way to help shed light on both the power and impact coaching can have.
---
This event will be emceed by ICF Member Coach, Shamar Terrell.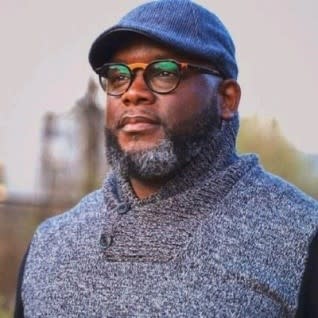 Shamar Terrell, MA, ACC, LFGC
Leadership, Life and Mental Health Coach at Tricycle Coaching Consulting and Training
Shamar is a Navy Veteran, Pastor, Leadership, Life and Mental Health Coach. For the last 15 years he has worked in corporate, non-profit, government consulting and leadership development spaces to help individuals develop mental, emotional, and spiritual resilience towards preventing burnout. He is passionate about helping individuals take control of their narrative and feel like they are the hero of their story. Shamar is the CEO and founder of Tricycle CCT and was named among the top 20 coaches in Charlotte NC. He also holds degrees in Organizational Leadership and Management, Psychology and Practical Theology from Regent University as well as a Certificate of Lay Counseling from Gordon Conwell.
Pricing
$25 for all participants (Coaches and Attendees)
No refunds after May 9th.
Junior Achievement of Central Carolinas
1701 N Graham St Suite 100



Charlotte

,

NC

28206

United States



Parking is free, as long as you park in the right place. Follow the steps below:
1. PARK – Park at Graham Street "Big Lot" located at the corner of Graham Street and Camp Road. 2. WALK – Walk across Camp Road and FOLLOW the sidewalk as shown above in yellow arrows (the railroad tracks will be on your right) 3. At the Crossway (near food area, continue across the road to the next building and continue along to the end of the sidewalk. 4. Turn LEFT at the mailboxes at the end of the walkway.
Friday, May 12, 2023 (9:00 AM - 11:00 AM) (EDT)
9:00 – 9:30: Networking and Breakfast 9:30 – 9:50: Welcome & Coaching 101 9:50 – 10:05: Round 1: Live Coaching 10:10 – 10:25: Round 2: Live Coaching 10:30-10:45: Round 3: Live Coaching 10:45 – 11:00: Coaching Debrief & Feedback