Hi you, I'm Kirsten Gum
I work as a professionally trained and certified Health, Wellness and Life Coach. My work is based on empowering you to become who you want to be - teaching you mindset, nutrition tools & movement techniques so you feel your BEST in your Well-being and Way-of-BEING:
Strong and vital in your physical body.

Competent and content in your mind.

Deeply loved and fulfilled in your soul.
It's possible and it's within your reach.
My clients partner with me for big shifts and transformation. They are ready to listen deeply and trust their inner knowing, get uncomfortable in order to grow, take the deep honest dive into self-discovery to learn how to acknowledge and validate themselves.
I'm fiercely dedicated to guiding you on your path forward. You'll get clarity, redesign your life, create your personalized health map and become accountable for your personalized growth and development.
I'm tenacious and my style is not for everyone. But if transformation was easy, everyone would be doing it, right? You have to decide to change. Are you ready?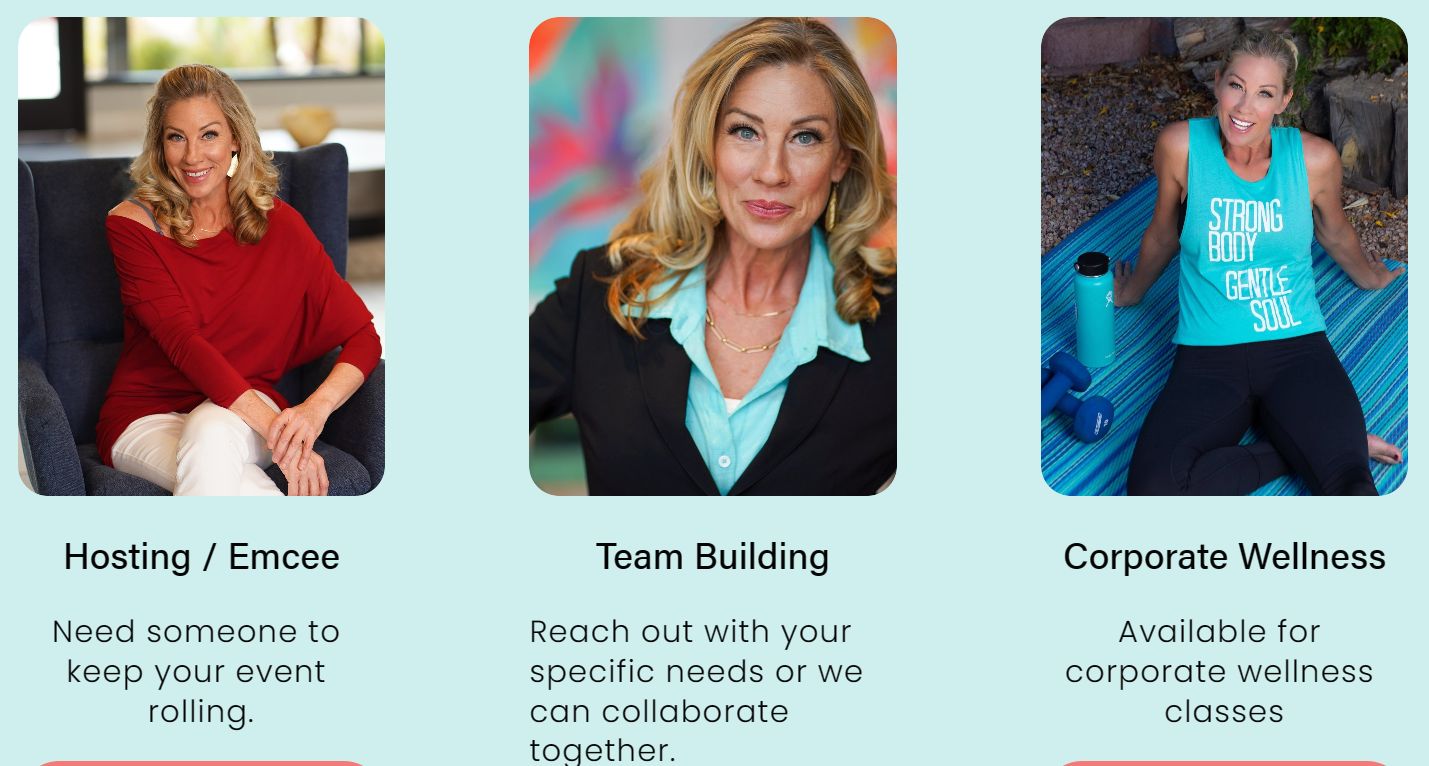 MY PROGRAMS HELP BUSY PROFESSIONALS GET THEIR
Groove & Glow Back
Better mood, Renewed energy, Restorative sleep, Clear radiant skin, Mental sharpness, Reduced inflammation, Strong mind and body.



I've spent the last 15 years helping clients achieve optimum health. My whole-human-health mapping is more than diet changes, meal plans and workouts. Tap in to your body's innate intelligence and your inner guidance system (intuition) and choose a better you.