2100 S Tryon St 3rd Floor
iHeartMedia is the #1 audio company in the United States. Reaching 9 out 10 Americans every month - quarter of billion monthly listeners. Greater reach than any other media company in the U.S.
2x The reach of the largest TV network
4x The reach of the largest ad-enabled streaming music audio service
2.5x The reach of the next largest broadcast radio company
7x The social followers of the next largest audio service
iHeartMedia leads the audio industry in analytics and attribution technology -- using data from its massive consumer base.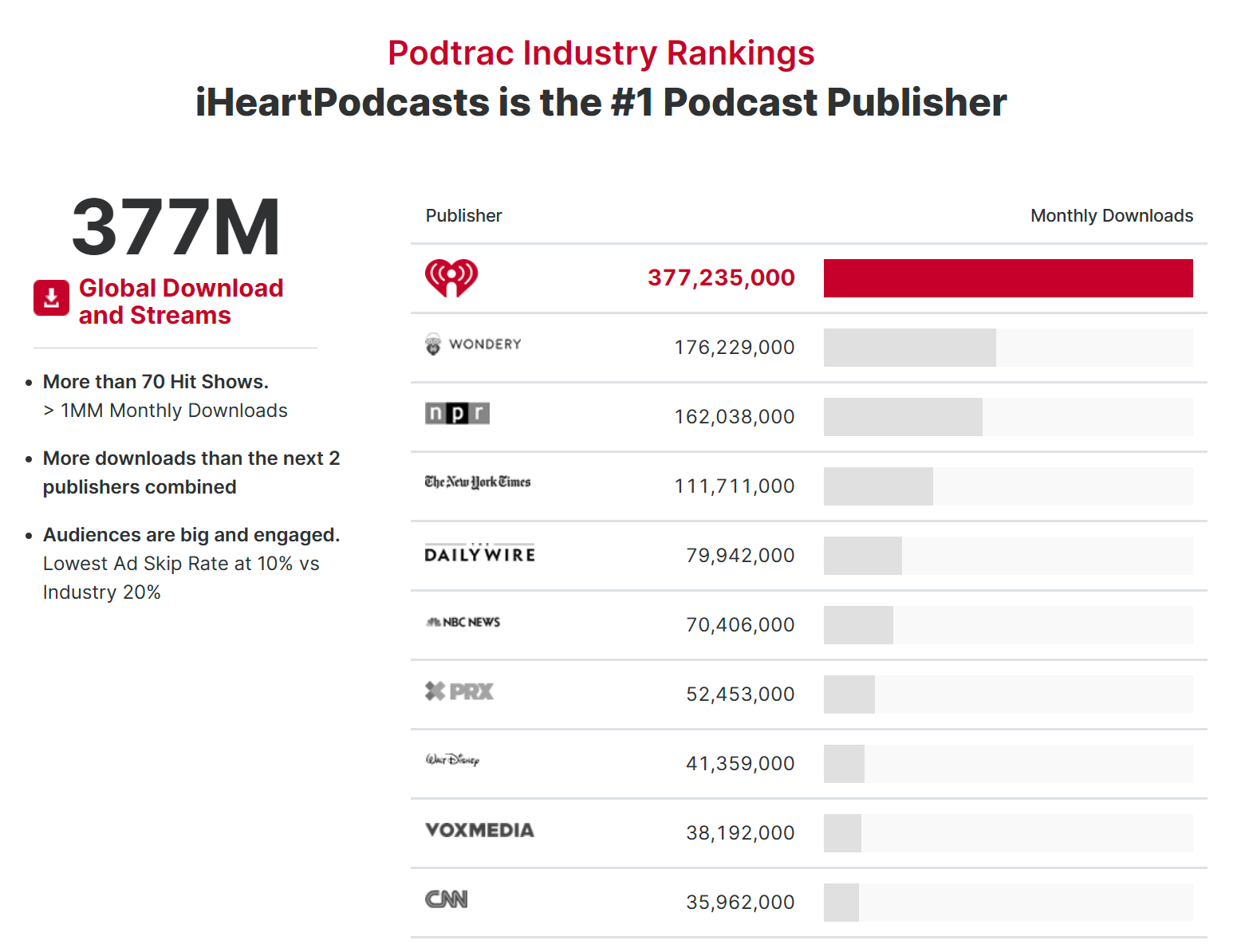 Advertise With Us
From massive national campaigns reaching 9 out of 10 Americans, to targeted local messaging that effectively drive sales, let iHeartMedia harness the power of audio across broadcast, podcast, digital and social to help you connect with listeners wherever and whenever they are. We have solutions for every budget, and teams to support you along the way, so let's get started today.