Chiropractic Health of Matthews and Dilworth
Chiropractic Health of Matthews and Dilworth
About
About Chiropractic Health of Charlotte
Whether you are looking for relief from chronic severe pain, searching for ways to beat the aches and pains of day-to-day living, or seeking optimal health for you and your family, you have come to the right place.
First-Class Healthcare
I think you will find we are a little different from the other healthcare providers in the area. It's not just our commitment to provide first-class healthcare through natural chiropractic treatments. It's not just our affordable care that provides a fantastic value for our patients. It's our whole philosophy.
Passionate About Wellness
You will see I am passionate about wellness – your wellness on a structural, nutritional and emotional level. This passion is not just how I feel but it's how my whole team feels! That is why once you are out of pain, be it back pain, neck pain, headaches, extremity pain or other problems, we will then provide you with the knowledge on how to stay feeling that way while maximizing your "complete health"…..for good.
Our Approach is Simple
Our approach is simple. We will get to the cause of your problem and correct it naturally and thoroughly so you can get on with your life! We believe that health is among our most valuable possessions. And while we generally meet people after they've lost their health, our commitment is two-fold:
Additional Info
Meet Dr. Mozingo
---
"I don't think there is anything more rewarding than to see one of my patients regain their health. Many of my patients have been too many different doctors in search of an answer. And because of this, I take great pride in keeping current with the latest research and most effective treatments available. This enables me to offer the most up to date treatments research can provide. "You can rest assured that you, and your health, are a priority to me."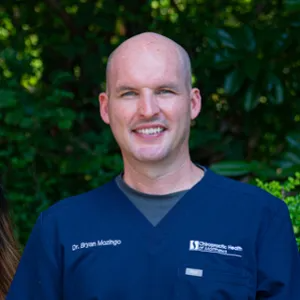 Meet Dr. Kelly
---
Dr. Kelly is committed to providing holistic health care that will promote longevity and optimal function of the body.  She has a personal understanding of the strength, dedication, and time that is necessary to rehabilitate injuries to the spine, muscles, and joints as well as maintaining the overall health of the body. Through treating with Chiropractic care, her goal is to create personalized treatment plans that will restore proper biomechanics to joints that are impacted by repetitive motion and stress.
Driving Directions : 1710 Kenilworth Ave Ste. 190 Charlotte NC 28203 (Kenilworth Commons Shopping Center)
Images