Physical
5820 E W.T. Harris Blvd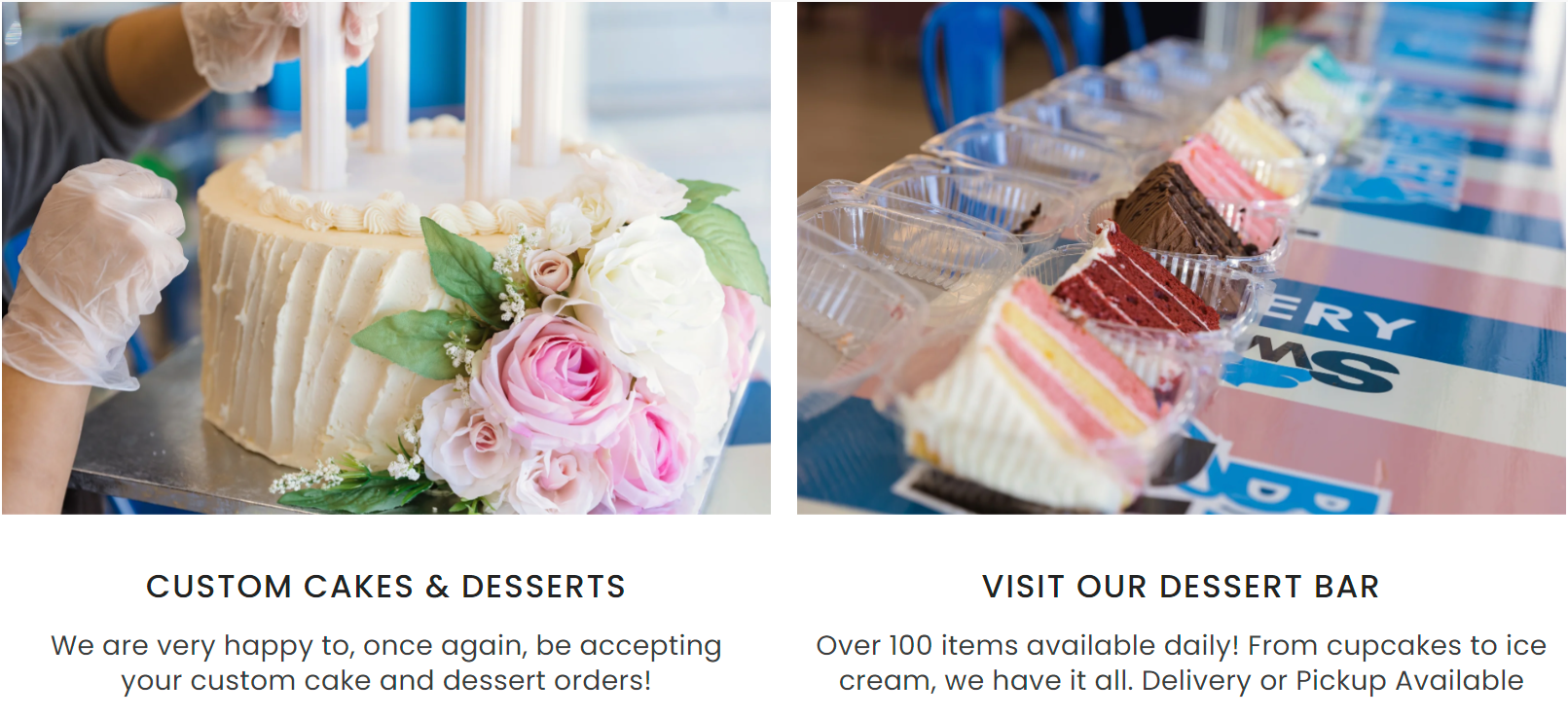 CUSTOM CAKES & DESSERTS
From everyday cakes to birthday cakes to wedding cakes, we've got you covered! We've made hundreds of custom cakes. Let us create a delicious centerpiece for your next event!
Flavors: Vanilla, Chocolate, Strawberry, Almond, Lemon, Birthday Cake, Carrot, Red Velvet, Tuxedo (Chocolate & Vanilla Layers), Blue Velvet, Spice Cake, Key Lime, Butter Pecan, Sweet Potato, Pumpkin Spice, Banana Pudding. Cookies & Cream, Strawberry Crunch, Lemon Crunch, & Chocolate Crunch.
Due to national supply chain issues impacting availability of ingredients, on occasion certain flavors may be unavailable. Certain flavors carry an upcharge.
Additional Information
Business Hours : Tuesday - Sunday: 11am - 8PM Monday: Closed