Description
Winning The War for Talent
The greatest asset a company has is its people! Talent acquisition and retention is one of the greatest challenges facing small and mid-size companies in 2021 and beyond. Since Covid, the world of work has changed, and the way business owners operate their companies has changed but where should they be investing their time? We will look at five areas entrepreneurs should focus on that will improve their odds at winning the war for talent.
How has leadership changed since Covid
What are employees looking for when it comes to selecting an employer
Who is responsible for the company's culture
Workplace options and the Future of Work
How to make Employee Benefits relevant to a multi-generational workforce
Speaker: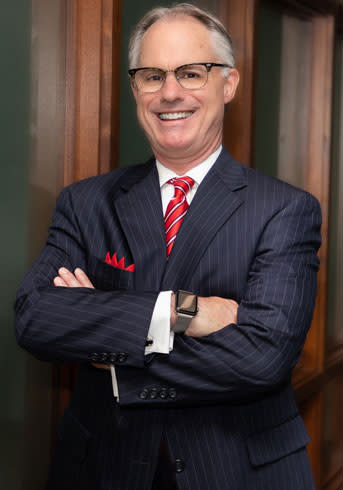 Chuck Cooper, WhiteWater Consulting
As the Founder & Managing Member at WhiteWater Consulting, Chuck sets the Mission, Vision and Values for the company. Over the past twenty-five years, Chuck has had the experience of starting, acquiring, building, and selling businesses in multiple industries. During this time, he has experienced the thrill of victory and the agony of defeat. His passion for founding WhiteWater Consulting is to help enable employers and HR practitioners to drive their organizations to realize an improved company culture while simultaneously attaining enhanced financial results. He is committed to help companies strengthen and automate their processes so that they can focus on growing revenues, managing expenses, maximizing profits, and taking care of their greatest asset, their people.
To Chuck, faith and family are everything. When he isn't working with companies to develop HR strategies, he enjoys spending time with his family, traveling, enjoying good food, fine wine, and Clemson football. He has been richly blessed and happily married to Debbie, his wife of 36 years, and has three children and nine grandchildren.
A link to join the meeting will be sent after registration.