Description
Which is Better...Email Marketing or Social Media?
Join us for a panel discussion on the pros and cons of email marketing and social media. Which is better for your business? Come see some familiar faces and meet new connections while enjoying a fabulous lunch at the:
Hyatt Centric SouthPark
3100 Apex Dr.
Charlotte, NC 28211
SPEAKERS: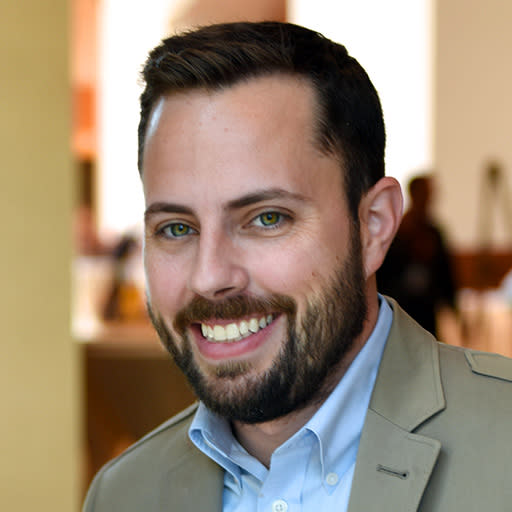 Jason Keath, CEO and Co-Founder of Social Fresh
Jason Keath is a refreshing voice on creative culture and digital trends. He consults with top brands around the world on how to make their digital marketing and work cultures more creative. Jason is the founder and CEO of Social Fresh Conference, the leading social media and digital marketing conference for major brands and agencies. More than 300 of the Fortune 500 have attended Jason's training sessions, workshops and presentations. Rooted firmly in the creative arts, Jason brings an innovative approach to marketing and corporate culture. With a BFA in Fine Arts from the University of North Carolina, Charlotte, he focuses on how creative thinking can elevate marketing results while also improving employee satisfaction and productivity. He is routinely quoted by media in the NY Times, USA Today, MSNBC, the LA Times, AdAge, the Washington Post and other outlets.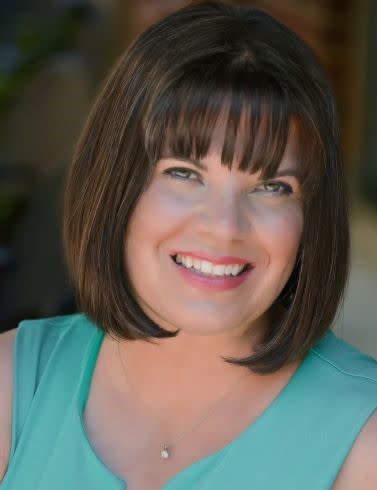 Tammy Tufty, Senior Advisor, B2B Campaign Content for Dell Technologies
Tammy Tufty is a Digital Marketing Communications leader with more than 18 years of hands-on B2B marketing and technology experience working with Global 500, Retail/Sports Nutrition, Manufacturing, and Technology firms. An accomplished marketing professional with profound expertise in content marketing, digital marketing, communications and marketing technology. A graduate of Virginia Tech, Tammy has broad experience helping companies of all sizes craft strategies to propel their brand forward.

Tammy is the incoming President of the American Marketing Association, Charlotte Chapter. She has also served on the board of the Business Marketing Association and the International Association of Business Communicators.
Matt Maglodi, Founder and CEO of OnLineAdVantages.net
Born and raised in Silicon Valley, Matt Maglodi witnessed the rise of the Digital Age and the advent of the Internet from its epicenter. In 2012, calling upon his experience as a CEO and Chief Digital Marketing Officer as well as his demonstrated track record of achieving terrific results in the marketing and advertising industry, he founded OnlineAdvantages.net to serve the unique digital marketing needs of small and medium businesses across the country. Matt is a Google Trusted Partner with a broad skills base in the areas of search engine optimization (SEO), sales, management, SMB business development, and social media. He holds a Master's Certification in Internet Marketing with a focus on Search Engine Marketing, Digital Marketing, Internet Law and Regulation, and Social Media Marketing from the University of San Francisco.
When he's not working to serve OnlineAdvantages.net's client base, Matt enjoys photography, mountain biking, and camping in North Carolina and surrounding states, allowing him to enjoy time with his wife and child. Matt was a high school classmate of future NFL Hall of Famer and 7-time Super Bowl-winning quarterback Tom Brady. And like Tom Brady, Matt works hard to be the digital marketing MVP SMBs need to succeed!
Moderator:
Kim Wojnowich, Live BOLDly Coaching
Kim and Live BOLDly Coaching work with you or your group/team to show up with a powerful voice and a BOLD presence in your industry and above all STAND OUT with your own identity in your business.
Every time you represent your business- whether in person networking, sales meetings, or on social media- Kims goal is for you to:
BE BOLD BE YOU!
In Kim's spare time you will find her on the tennis courts, or with her family- husband Marc and 2 teenage daughters Zoe and Taylor and their perfect dogs- Charlie, Cece, and Hershey!
Agenda:
11:30AM - 12:00PM - Networking and Visiting Sponsor Tables
12:00PM - 1:00PM - Curated Program for Business Professionals