Description
After the last two years of pandemic living, many people are realizing that stress, isolation, and uncertainty have taken a toll on their well-being. May is Mental Health Awareness Month, a national movement to raise awareness about mental health. What can organizations do to not only raise awareness, but also provide support to employees? We have brought together mental health practitioners and organizations to continue the dialogue:
What are organizations doing to raise awareness and provide support ?
What resources and support do employees need most often?
What is being done to fight stigma and encourage more conversation?
How can leaders provide support?
Agenda:
11:30AM - 12:00PM - Networking and Visiting Sponsor Tables
12:00PM - 1:00PM - Curated Program for Business Professionals
Panelists: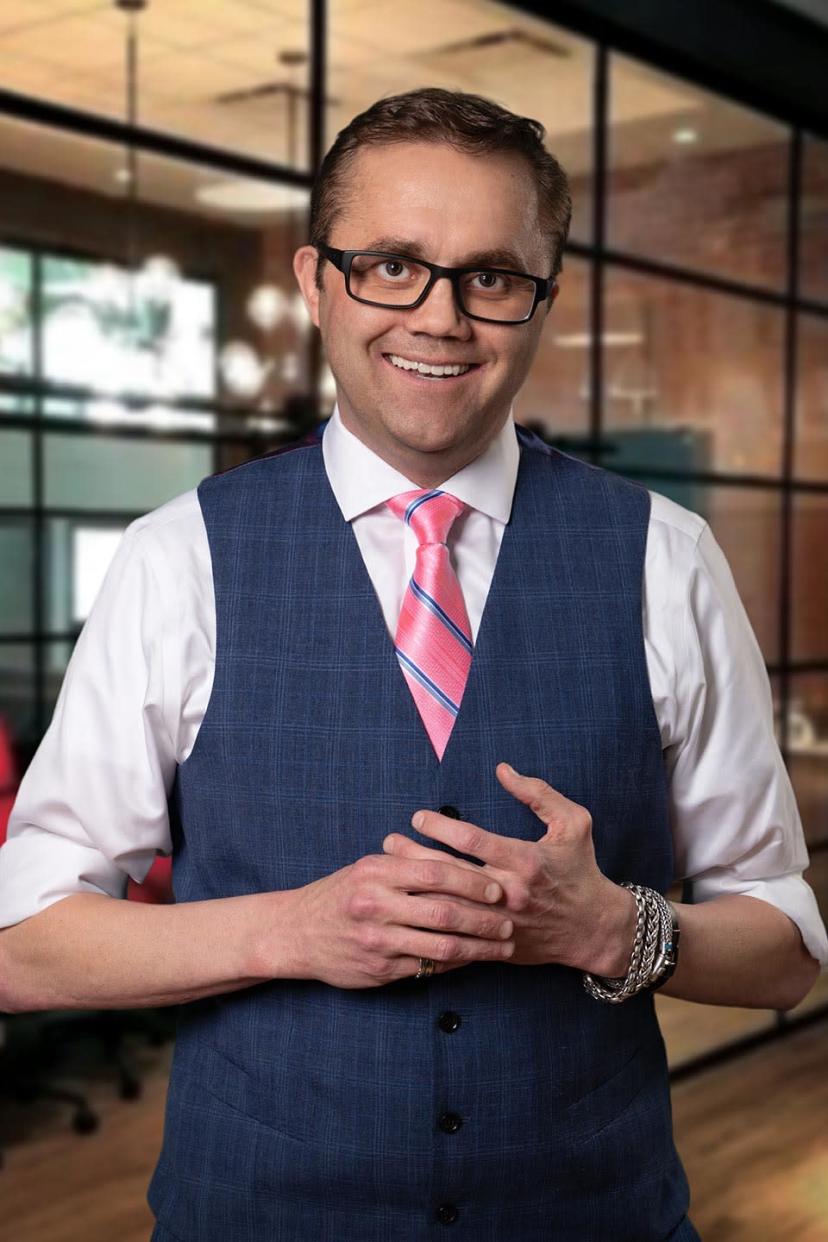 Ward Blanchard, MA, MBA, CCS, LCAS; Founder & CEO of The Blanchard Institute
Born and raised on the coast of the Outer Banks of North Carolina, Ward's professional career sprouted from the progressive roots of Southern California nearly 15 years ago. Ward's behavioral health career was cultivated through working in all facets of the behavioral health treatment industry. Since moving to Charlotte, NC over five years ago, Ward has become one of the most prominent mental health and Substance Use Disorder professionals in the country for his innovative work with clients and their family systems.
Ward founded Blanchard and Associates, LLC over 10 years ago as a private practice focusing on family re-structuring, family case management, and family consulting. In 2017, Ward established The Blanchard Institute, LLC, a dual diagnosis outpatient treatment center that incorporates comprehensive family focused care. Ward and his team approach treatment for behavioral health conditions through a unique family systems model that utilizes multiple evidence-based modalities in their innovative Blanchard family process.
Ward has a Master's Degree in Psychology—Marriage and Family Therapy and an MBA in Healthcare administration. Specializing in dual diagnosis treatment, Ward obtained his advance addiction counseling education credential through California Association of Alcohol and Drug Counselors (CADC- II). Ward is also a Licensed Clinical Addiction Specialist (LCAS) and a credentialed Clinical Supervisor (CSS).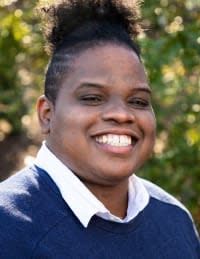 Daja Mayner, MSW; Western NC regional psychotherapy director for Mindpath Health
Growing up, Ms. Mayner felt that her superpower was being trusted as a person's safe space. As a licensed clinical social worker, she is proud to now have the knowledge and competency to empower and assist patients in discovering their own superpowers. Daja hopes to challenge patients to humanize themselves by encouraging them to extend grace, believe in their abilities, and view therapy as another tool to overcome what may be the most difficult time in their lives. She employs an ecosystemtic approach that focuses on the implications of childhood and generational trauma on emotional well-being, self-concept, and attachment patterns. She pulls heavily from systems theory and incorporates techniques from several modalities including Cognitive Behavioral Therapy (CBT), Bowen Family Systems, Emotionally Focused therapy (EFT), and Motivational Interviewing. Additionally, she is experienced in crisis intervention and in providing culturally sensitive counseling for intersectional communities. In her current role as the Western NC regional psychotherapy director, Daja offers clinical leadership and support to over 20 clinicians in three regions for Mindpath Health.
Education: - Master of Social Work from the University of North Carolina at Charlotte - Bachelor of Arts in Political Science from the University of North Carolina at Charlotte - Trained in Motivational Interviewing, Systems of Care, Darkness to Light - Certified in Family Centered Treatment as well as first aid and CPR.
Kathleen M. Lindert, Advanced Certified Hypnotist and Owner of The Mental Edge, LLC
Kathy Lindert is a Hypnotist and Owner of The Mental Edge, LLC. In January of 2018, Kathy Lindert opened her new office to help people in the Charlotte and the surrounding areas to quit smoking, lose weight, overcome fears and help them gain confidence in themselves. Since moving to Charlotte, she has been able to help hundreds of people achieve their goals and become happier and healthier people.
Previously, Kathy was the owner of Advanced Hypnosis Counseling, LLC, located in both Caldwell, NJ and in Montville, NJ. She was in practice there for close to 14 years; helping thousands of people quit smoking, lose weight, and conquer their fears and phobias. Kathy has had over 90 doctors in the New Jersey area refer their patients to her when medication was not working. Kathy is now receiving referrals from doctors in the Charlotte area as well.
Kathy continues to teach Chiropractors and Dentist in New Jersey hypnosis to help calm an anxious patient at the Dental Studies Institute of New Jersey.
Kathy has written a total of four books on hypnosis and has been brought in by corporations to help their employees deal with stress, better sleep quality, and quitting smoking. Some of the corporations that Kathy has worked include ADP, Verizon, Elite Office Supplies, and the Chilton Hospital with their CRUSH Program.
Kathy has provided articles for many New Jersey publications. She was just recently interviewed by People Of Charlotte and by Savannah Levins of WNBC Charlotte on her work with weight loss using hypnosis and most recently was in Women's World Magazine regarding her helping a smoker quit using hypnosis. Kathy was also interviewed by Discover Magazine and Daily Mail for questions on Hypnosis. Kathy has been ranked in the TOP Three Hypnotist from "Three Best Rated", an independent rating company, that provides unbiased ratings.
A list of Kathy's professional trainings, publications, additional teachings, and additional qualifications are below:
Professional Training:
Institute of Hypnotherapy, Certified Hypnotherapist, Manalapan, NJ, 2005
National Guild of Hypnotists, Train the Trainers for Certified Instructors, Merrimack, NH, 2007
Publications:
Quit Smoking without Gaining Weight (2019)
How to Fix Yourself for Good – Lose the Weight for Men
How to Fix Yourself for Good – Stop Smoking
Jay Cobb, M.A., LMFT, LCMHC; Executive Director of Sanctuary Counseling Group
Jay is a Licensed Marriage and Family Therapist (LMFT) as well as a North Carolina Licensed Clinical Mental Health Counselor (LCMHC). He is certified in Prepare and Enrich, a program used for pre-marriage and marriage counseling. His wealth of life experience and knowledge has been beneficial in various clinical settings.
Jay holds a Master's in Christian Counseling from Gordon Conwell Theological Seminary. He is currently pursuing Ordination as a Deacon in the United Methodist Church and is attending Wesley Theological Seminary. His undergraduate degree is in education from the University of North Carolina in Chapel Hill.
Jay works with men, women, couples, and young adults using various methods to address their needs. He has done group work with couples dealing with grief from infant loss and men struggling with feelings of inadequacy. Jay works with those dealing with the pain and burdens of life: depression, shame, anxiety, adjustment difficulties, life goals, career strategies, relationship issues, and addiction. He enjoys working with young couples in premarital counseling.
Moderator:
Kristy Busija, ACC, BCC, Next Conversation Coaching
Kristy Busija, ACC, BCC, is the Founder of Next Conversation Coaching, LLC., a leadership coaching and consulting company that works with individuals and teams to unleash their potential and realize sustainable results. She has been involved in international executive development for more than 20 years in the capacity of coach, facilitator, and workshop leader. Her work is highly individualized, promotes sustained behavioral change, and is aligned with the strategic goals of the organization.
She has dedicated herself to helping individuals and teams get "unstuck" and unleash their potential, which results in motivated employees and bottom-line performance. She is known for quickly getting to know her clients and creating a safe environment of trust, which allows her to lead her clients into uncharted territories. Her powerful intuition, blended with her ability to shift perspective, opens the door for others to successfully and comfortably bring their ideas to light.
She was among the Top 20 Coaches in Charlotte (2021) and contributes to multiple leadership blogs (Forbes.com, FairyGodBoss, to name a few).