Description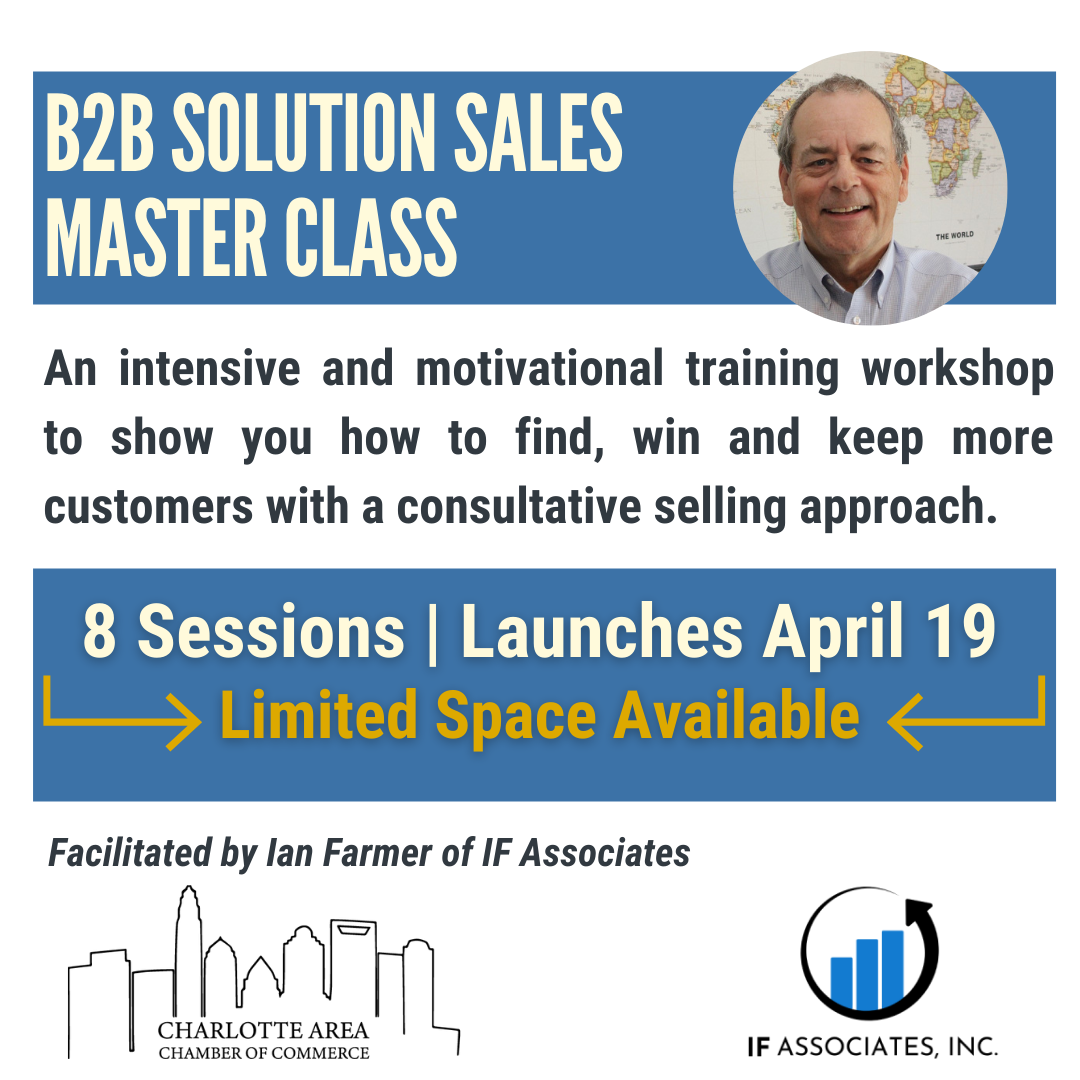 For more information click here
Ian S. Farmer
President (USA) and Managing Director (UK)

For over 3 decades, Ian Farmer has been accumulating experience in sales, marketing, training, general management and executive interim roles, up to and including board-level posts and non-executive directorships. His sales and business transformation consultancy, IF Associates Inc., was established in January 1989, following successful sales and management roles in the UK and USA with organizations including Smiths Industries, AES Wordplex and Rank Xerox.
Equally as comfortable supporting sole traders as he is coaching Fortune 500 executives, Ian has established a world class, blue chip client roster working with organizations such as Adobe, Accenture, BEA Systems, BMC Software, Carolina Internet Ltd, CentACS LLC, Cisco, Capgemini, Financial Times, FT.com, FujiFilm, GfK/NOP, Kongsberg Aerospace and Defense, IBM, Microsoft, Oracle, Orange (France Telecom), Randstad, Sage, T-Mobile, Transaction Network Services and Pitney Bowes Software.

At his seminars and workshops, Ian keeps having the same experience. Usually at least one of the participants will come up and say in astonishment, "We didn't know you had such in-depth experience and background in this specific industry sector" "I don't, necessarily," Ian chuckles, "but I know business and I know sales."

Ian has a solid track record of turning around under-performing sales teams and individuals can take sales organizations from "good to great" and has developed a reputation for enabling true sales and business transformations not simply training and presenting on techniques. He prides himself on giving his clients skills and tools that they can begin using the next day. His practical, relevant, down-to-earth, common sense approach to sales and business development leaves his clients saying, "Ian's stuff just works"!