Diversity, Equity, Inclusion & Belonging Series
Diversity, Equity, Inclusion & Belonging Series
Friday, February 26, 2021 (11:30 AM - 12:30 PM) (EST)
Description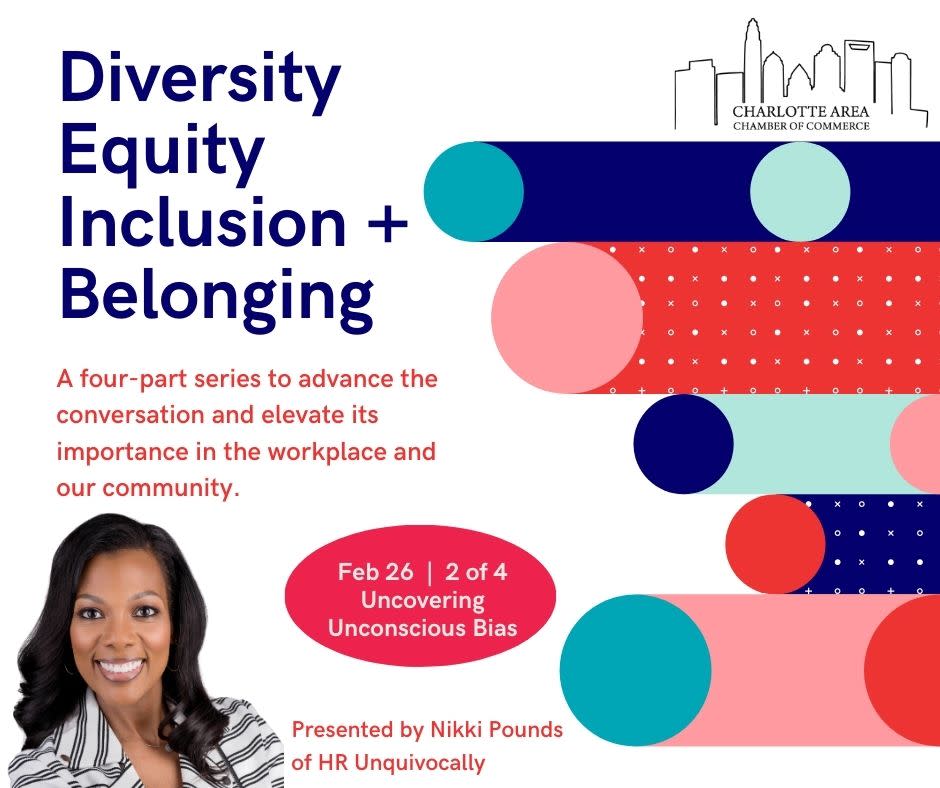 Understanding diversity, equity and inclusion is an important start to building a workplace of belonging. However, knowing what is next is also crucial to make significant changes. Join us as we take a deeper dive into diversity, equity and inclusion in part 2 of a 4-part workshop series. This workshop explores unconscious bias, the impact of it and how we can reduce unconscious bias individually and in our teams at work.
Objectives
Define unconscious bias
Understand where and why we have unconscious biases
Recognize and mitigate unconscious bias
Identify how unconscious bias impacts us personally and professionally
The meeting link will be sent after registration.
Sponsors
Event Sponsor
Fifth Third Bank
Remo.co link will be sent after registration

Friday, February 26, 2021 (11:30 AM - 12:30 PM) (EST)
11:30AM - 12:30PM